Crayons at the Ready!
Crayons at the Ready!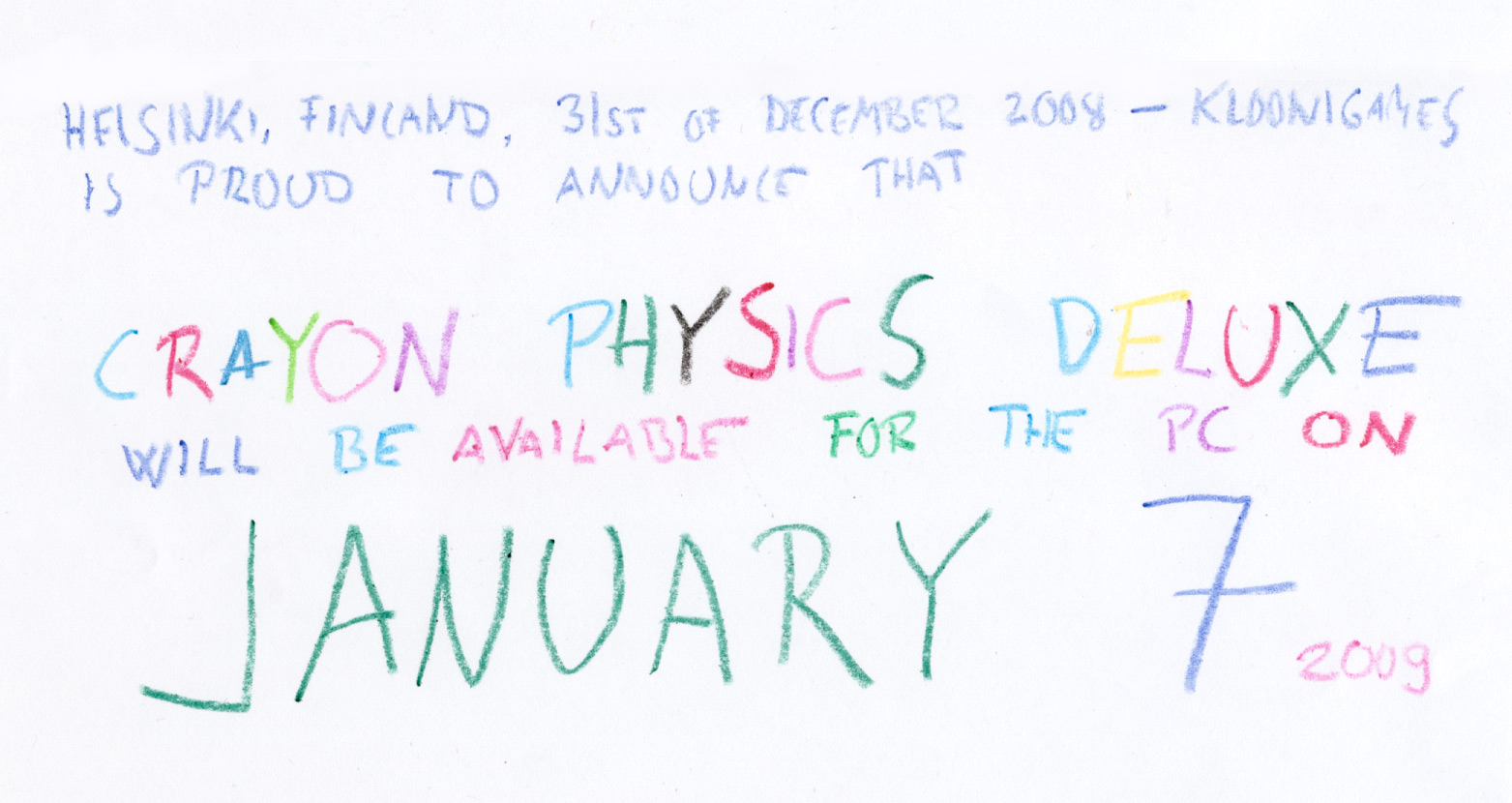 Good news for anyone who has already preordered Crayon Physics Deluxe. For everyone who preordered the game (or preorders) before the 3rd of January the game will be sitting snugly in your inbox on the 4th. For everyone else it'll be released to the public on the 7th. Apparently there's also an iPhone version in the making as well, which I'm sure will be lovely, what with the drawing based nature of the game. If you haven't already, I suggest you preorder the game and get the first two islands, which are both full of wonderful ways to get a ball from A to B. This is all starting to feel a little familiar, isn't it?